Neurosurgery is a highly important operation due to it focusing on preventing, diagnosing, and treating disorders of the brain, spine, and nerves. Whether a surgeon is treating trauma to the brain or spine, an aneurysm, blocked arteries, chronic back pain, tumors, or any other condition, accuracy and precision are of the utmost importance. There is no room for failure when it comes to working with these vital parts of the body, which is why Novid Surgical provides the quality operating tools neurosurgeons need for successful operations. We want to give surgeons the best opportunities for success, which can be achieved through the use of our articulated arms and other associated products.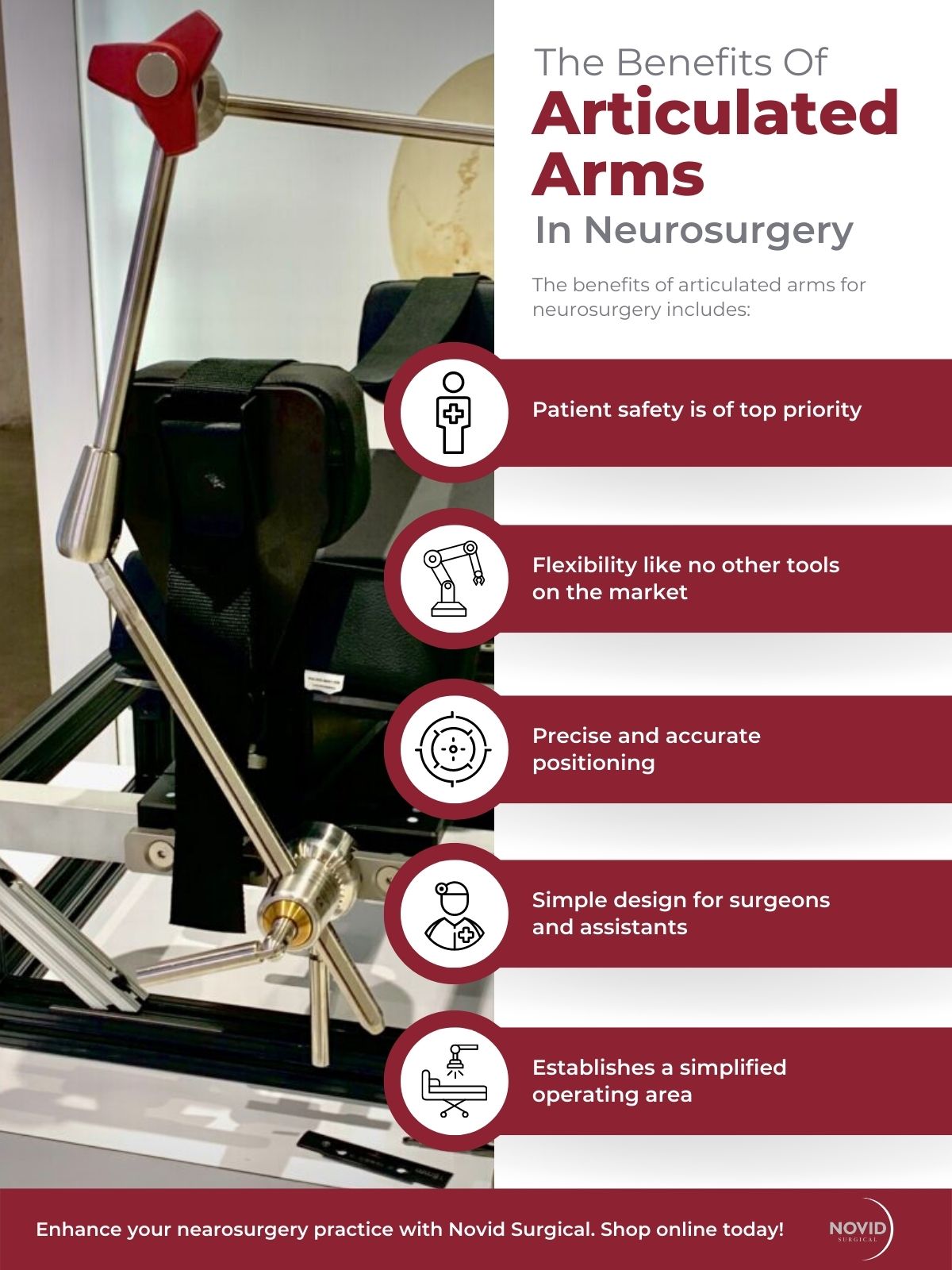 Top Quality Swiss-Made Products
As the exclusive American seller of FISSO Swiss-made products, Novid Surgical holds great pride in the tools we sell for surgeons. Our FISSO products are used globally throughout various fields of surgery, including neurosurgery. We have become one of the most respected and sought surgery tool providers due to these top-quality products as they are extremely user-friendly, reliable, and customizable to a surgeon's specific needs within the operating room.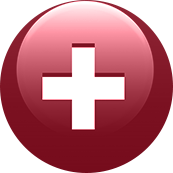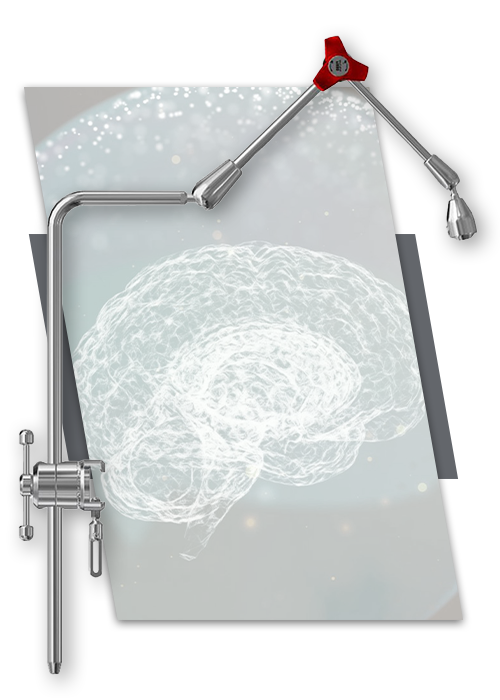 Sterilizable Surgical Articulated Arms
Neurosurgery requires the use of sterilizable tools in order to keep the patient safe throughout the entire operation. Our FISSO Sterilizable Articulated Arm was made precisely for high-risk environments such as neurosurgery operating rooms. Made from medical-grade materials, these articulated arms assist neurosurgeons in performing very delicate procedures where accuracy and precision are a must, as they serve as an extension of their arms providing various applications which often require additional staff. With the ability to be sterilized between multiple surgeries, these are perfect for surgeons that see various patients across a short period of time.  
To further expand on these sterilizable arm abilities, they feature a device interface that will securely hold surgical instruments for neurosurgeons during operations. With a design that allows for a variety of surgical instrument attachments that can be swapped with a quick-release feature, there is no better tool to use in the surgery room. 
Novid Surgical Non-Sterilizable
The Novid Non-Sterilizable Articulated Arms were designed and manufactured with the same philosophy as our other great products, except these do not need to be subjected to the same harsh demands that require adequate sterilization. Instead, these specific arms can be disinfected quickly and easily, without the need to sacrifice functionality or performance. 
The Novid Non-Sterilizable Articulated Arms are designed to allow for the same high degree of freedom and range of motion that neurosurgeons have come to love with FISSO products, as they can easily be disassembled and reassembled without requiring additional tools. 
Available in several different sizes and configurations, these articulated arms are ideal for use in:
Neurosurgery research and development

Educational purposes

Emergency medical services

Surgeons who focus on one patient at a time 

And more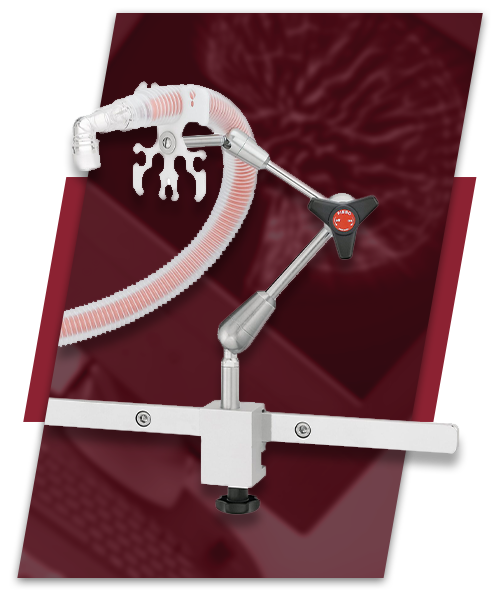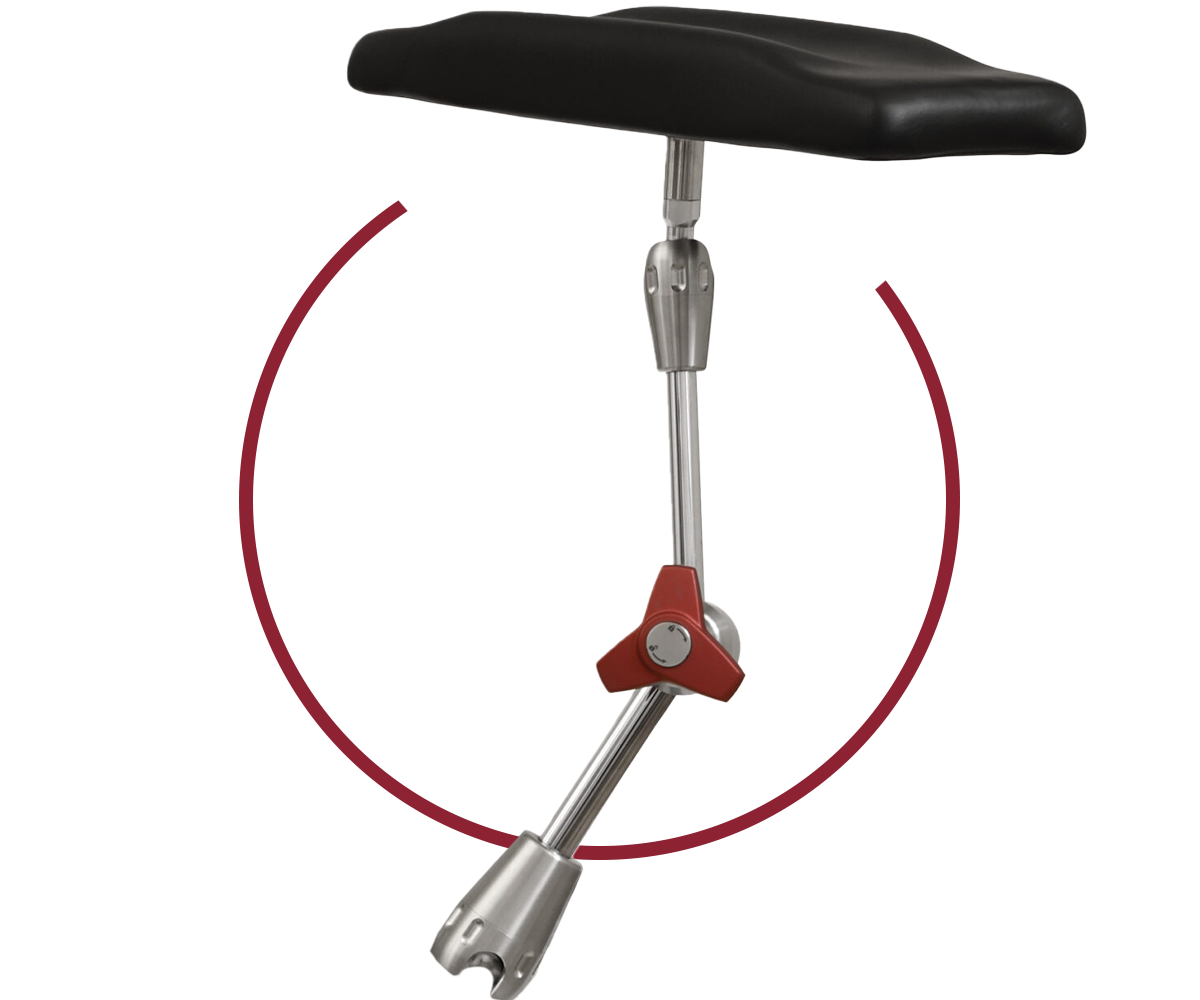 Traditional arm boards should be avoided due to their limited range of motion, which can not be said about the FISSO Patient Arm Positioners which provide a great level of versatility. Stability is a top priority in any form of surgery, especially in neurosurgery involving the brain, spine, or nervous system.  Unlike traditional arm boards that often require up to five additional accessories to function well, FISSO Patient Arm Positioners offer a one-step set-up that provides a wide range of motion. In addition, its central locking mechanism supports and positions a patient's arms easily, quickly, and securely. 
To further add to their value, these FISSO Patient Arm Positioners offer a compact design that frees up important space around the surgery area. This gives colorectal surgeons the space they need for other vital tools!
Why Work with Novid Surgical?
Novid Surgical is proud to serve neurosurgeons across the country as the only approved distributor of FISSO articulating arms and arm positioners in the United States. Our innovative products can be relied upon within any surgery room, and if you want to find out more about how they can help you, please contact us today!