Thoracic surgery is a highly important operation as it involves the organs of the chest, and extends to the esophagus, trachea, and chest wall. Due to the vital organs involved in this type of surgery, it is crucial that thoracic surgeons have the proper tools they need to precisely and accurately operate on patients, as there is little to no room for error. Treated conditions often involve the heart and lungs, which are invasive operations that require the utmost care and attention. These two huge factors are what the team at Novid Surgical focuses on when providing top-quality tools for surgeons. Contact us today to find out more!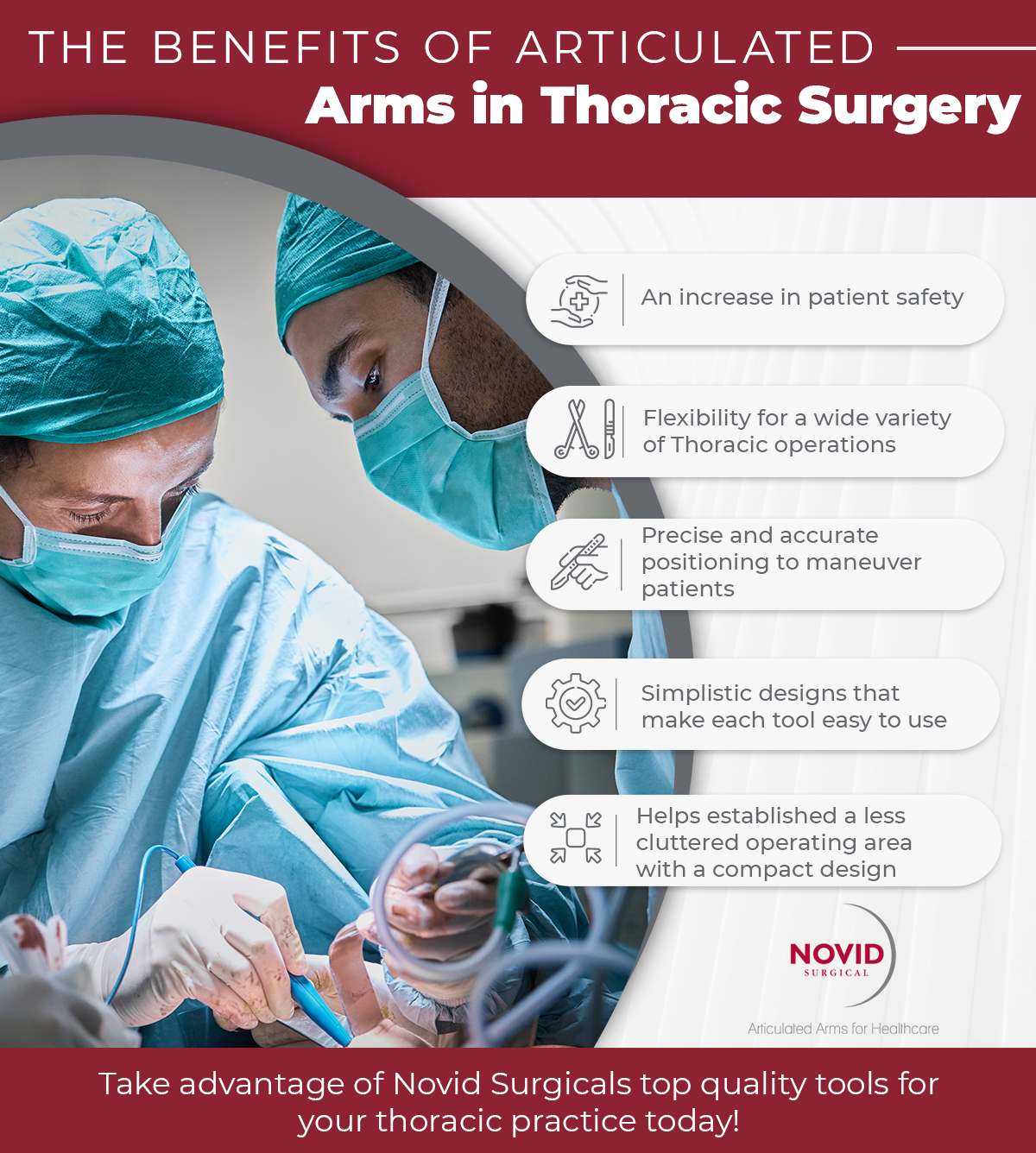 Amazing FISSO Swiss-Made Products
There are many manufacturers of surgical tools for operations in various focus areas, but none are better than FISSO Swiss-Made Products. Novid Surgical is proud to be the official and only American distributor of such products, as they offer surgeons high-quality tools that will make life simple on the operating table. One of the most popular and widely used lines of products is FISSO articulated arms, as they offer thoracic surgeons access to many benefits that uphold patient safety and ease of use.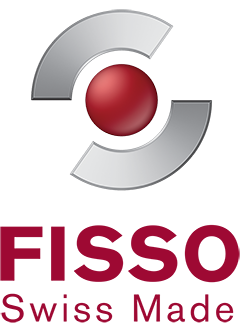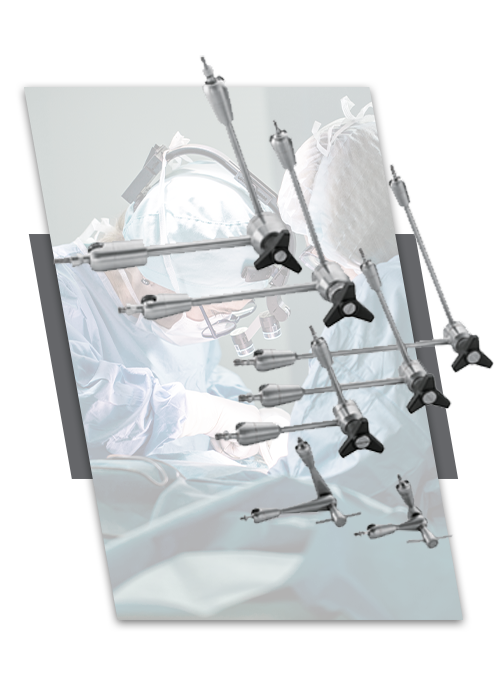 Sterilizable Surgical Articulated Arms
When it comes to operations that involve the body's vital organs, it is important that surgeons have access to sterilizable surgical tools to keep patients safe the entire time. The FISSO Sterilizable Articulated Arm from Novid Surgical was designed for these environments, as they are made with medical-grade materials that are easily sterilized between uses.  When it comes to their use case, these articulated arms work as an extension of the surgeon's arm, as they provide the precision and stability required to make intricate maneuvers during the operation. These arms work so well that they often take place for what would otherwise require additional staff around the table. 
To continue, these sterilizable arms involve a highly functional device interface that can secure surgical instruments with ease, giving thoracic surgeons access to all the tools they need for an operation. Made even more convenient by its quick-release feature for the instantaneous swapping of tools and instruments! 
Novid Non- Sterilizable Articulated Arms are made with the same high-quality approach as their sterilizable counterparts, except these do not need to be subjected to the harsh demands of steam sterilization. That said, they are still able to be disinfected easily and quickly, making them the perfect tool for thoracic surgeons that only see a limited amount of patients per day. 
Freedom and range of motion are two beneficial factors of these articulated arms for thoracic surgeons. They can easily be disassembled and reassembled without the need for additional tools, making them the perfect option for operating areas with limited space. Best of all, our articulated arms are available in several different sizes and configurations, making them ideal for:
Thoracic surgery research and development

Educational purposes

Emergency medical services

And more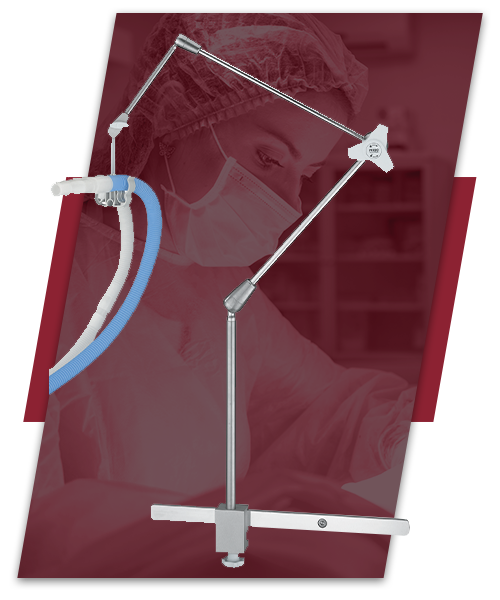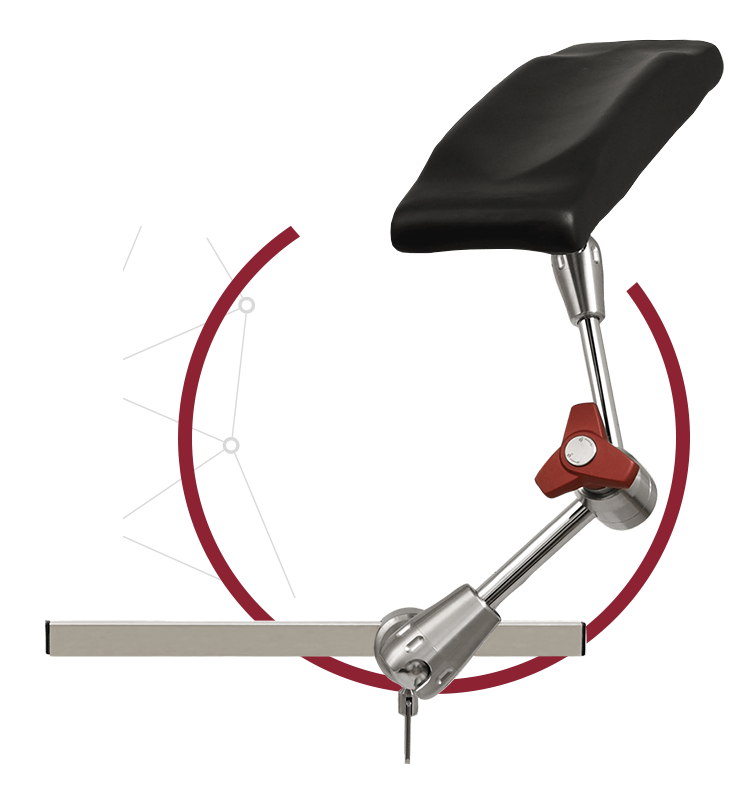 The struggles of using traditional arm positioners for patients are a thing of the past, as Novid Surgical offers the best arm boards with our FISSO Patient Arm Positioners. Stability is a crucial factor of effective arm boards, which is why ours are made to function with complete accuracy and precision, making them a simple, but effective tool for thoracic surgeons. While traditional arm boards can require up to five additional accessories to work well, FISSO Patient Arm Positioners offer a simple one-step setup design that provides a large dynamic range of motion. In addition, its central locking mechanism supports and positions a patient's arms however a surgeon would like. 
One more thing to note about the FISSO Patient Arm Positioners is their compact design, which works great for freeing up vital space around the operating table!
Work with Novid Surgical Today!
Novid Surgical is proud to serve surgeons all over the world with the top-quality tools they need to succeed in their fields. Our innovative articulated arms and positioners will work wonders by providing tremendous benefits for surgeries. Contact us today for more information!